Are you sure that you know these facts about borage? If no, then nevermind howver, you should see this once for sure!! 
Borage is amongst the top loved bushes or plants for anyone who is a plant lover. Ultimately, the reason behind this is the fact that it's a multipurpose plant with beautiful flowers. Hence, it attracts bees, renovates your garden, beautifies your garden, and much more. Eventually, do you have knowledge about these facts that I am going to tell you today?. 
I hope that you know that this small height plant has carried its way from roman history due to many interesting facts. Yes, that's right, it's not only a showpiece but also hides several other features inside it. Let's know them one by one without utilizing another minute of your precious time. 
1) Borage attracts honey bees
Honey bees could be the best sign for the health of your flowers. Eventually, in ancient times honey bees were used for many purposes. Although now their use is only limited to honey production and cross germination. Moreover, if you are an apiculturist, you could utilize this plant's efficiency to grow your business successfully without investing much. 
2) Borage has culinary uses 
The flowers and leaves of this plant are professionally used by top chefs around the world. Its beautiful and sweet petals become one of the best options for enhancing the look of the dish. Moreover, not only for this but its also used for preparing salad, cocktails, soups and much more. I guess now you would have understood why this small plant is considered as a super plant.
3) Has a tension relieving power 
Tension is pervasive with mostly every person and for avoiding that he searches for every best possible way he could. Moreover, in that situation, we have the uses of essential oils and changes in food habits. Similarly, the oil extracted from this plant is used for this purpose as it has many essential elements like omega 6, folates, etc. present in it. These nutritive factors are known for improving the mental as well as physical health of a person. 
4) It has plant nourishment properties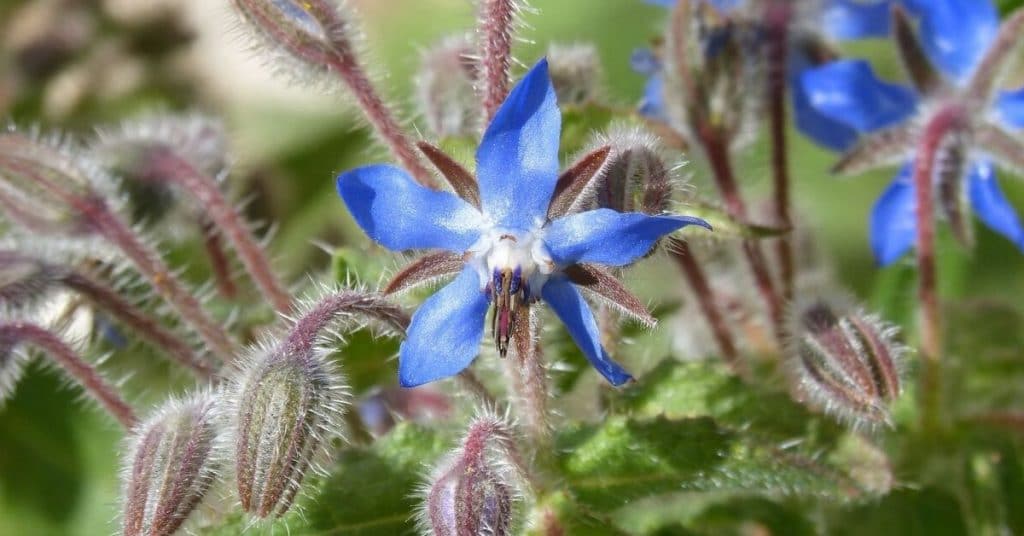 For this purpose, you can consider this plant as a super multipurpose plant as every part of it works towards this purpose. Consequently, let me brief to you:  
It used as an organic fertilizer 
Could be used for the process of mulching 
Functions as the best insect repellant 
Protects the small heightened plants from the attack of pests 
Lastly, it improves the fertility of the soil and much more to be counted 
Nutritional benefits
| | | | | | | | | | |
| --- | --- | --- | --- | --- | --- | --- | --- | --- | --- |
| Potassium | 470mg | Silicic acid | 1850mg | Retinol | 1470mg | Magnesium | 397mg | Sodium | 346mg |
I guess this much knowledge is well sufficient for you to increase the necessary awareness regarding this plant. Eventually, if you want to enhance your information to another level, then visit our site Agrovatika.com. As there, we have the right knowledge with high demand and, of course, values. 
Please follow, like & Share this Agrovatika Blog: