I am sure that once you will know a tasty recipe for preparing Snake gourd, you would surely make it on most of the weekends!! 
Snake gourd, sometimes also known as chinchinda, is amongst the most nutritious vegetable. But being the green vegetable is a tough job as its hard to convince people to eat it. That's why today we have to bring delicious and easy to make snake gourd vegetables. Eventually, it could be prepared on any occasion, whether it daily routine or festival. So, on this festival of Raksha Bandhan, let's learn recipe without wasting much time. 
Ingredients to prepare bharwa snake gourd
Bharwa actually means filled with various spices. Also, the spices used to fill in should be tasty, that's why we have chosen some of the most delicious spices readily available in our kitchen. You could get a pleasant aroma, and at the same time, you can enjoy the taste of the dish.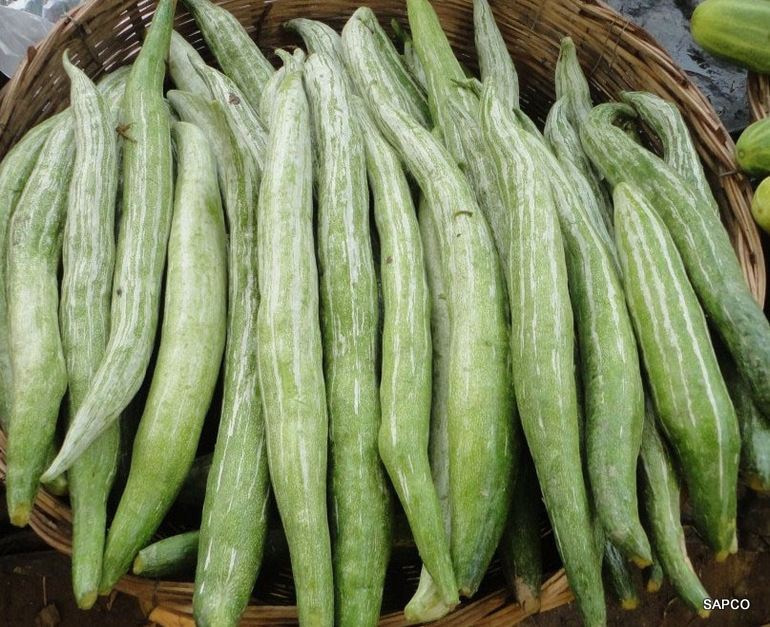 Equally cut pieces of snake gourd ( generally, it's preferred to have 2 inches) 
! Big onion finely chopped 
½ onion cut in slices 
2-inch ginger piece 
15 garlic buds 
1 tbsp cumin 
1 tbsp coriander seeds 
½ tbsp black pepper, ½ tbsp haldi powder, ½ tbsp red chili powder, ½ tbsp garam masala 
Salt according to the taste 
Cooking oil 5 tbsp 
½ tbsp Amchur powder  
For stuffing snake gourd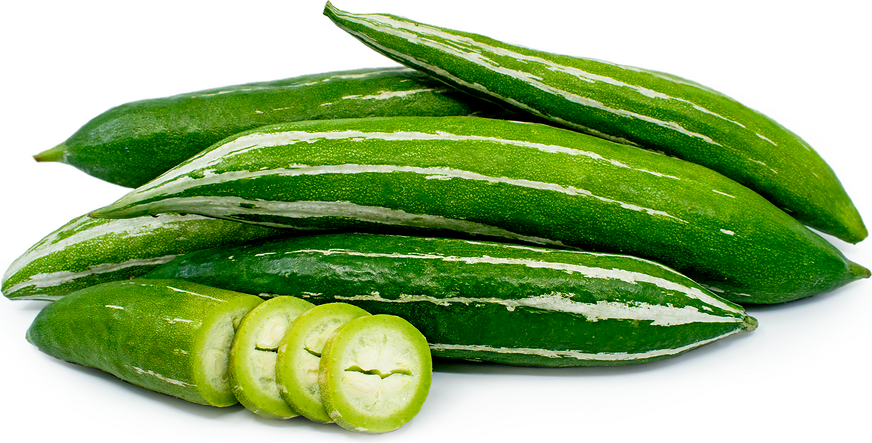 1) Take blending jar and put a small amount of cumin(some has to be left for later use), coriander seeds, black pepper, ginger, garlic, slice cut onion. Put a small amount of water to form a thick granular paste and then blend accordingly. Only use 2-3 tbsp water for creating a granular paste.
2) Now take sliced snake gourd and scoop out the middle portion with the help of spoon so that we can fill in the ingredients. Don't through the seeds as it will be used further.
Masala preparation
1) Put a pan on the stove and let it heat; then put oil and heat it properly. Once done, then put in leftover cumin and then let it cook for few mins.
2) Tun the flame on medium heat and then put in the chopped onion. Eventually, let it cook until the amount gets reduced to half
3) Then put haldi powder, red chili powder, and saute the mixture properly. Then put in the stuffing paste and turn the gas on low flame. Here keep in mind that you have to cook the masala properly. Similarly, add the snake gourd seeds, however, don't forget to mash them before adding it.
4) Now you have to cook the overall mixture that's bring created till now. Remember to keep the gas on low flame. Fry the masala until the oil doesn't start separating from it.
5) Once done, then add salt accordingly, amchur powder, garam masala, and then blend it properly with all the ingredients. Now cover the pan and let the stuffing get cooked on low flame for at least 2-3 min. Don't forget to saute the pan in between so that it doesn't get stick at the bottom.
6) Once done, then turn .off the flame and let it get cooled properly.
Stuffing process 
Take the snake gourd and fill the mixture accordingly. Put ½ masala from one side and ½ from the other hand so that it could get appropriately filled. Repeat the process with each piece.
Frying process
Put a pan on gas with a low flame and let it get heated properly. Then add oil in it and wait until it gets heated. Once ready, put in the pieces with a slight distance so that you can pick them up. Cover the pan with a lid and let it get cooked on low flame from 2 min. Repeat the process with every side so that you could get an even texture. Once done, then turn off the gas and transfer the pieces on tissue paper. So that you could quickly get rid of excess oil and then serve it with chapati. 
Nutritional benefits 
| | | | | | | | | | |
| --- | --- | --- | --- | --- | --- | --- | --- | --- | --- |
| carbohydrate | 12.5g | fiber | 0.6g | protein | 2.0g | potassium | 359.1mg | sodium | 33 mg |
Therefore, this was an easy and tasty recipe out of one of the most hated vegetables. If you like our method, then visit Agrovatika.com as there you could effortlessly find similar content. 
Please follow, like & Share this Agrovatika Blog: